Binh Phuoc develops local cashew nut brand
Tuesday, November 15, 2016 - 15:03:08
(VOVworld) – The southern province of Binh Phuoc is thought to have one of the best cashew nuts in the world. To develop a brand for this product, Binh Phuoc has master-planned its cultivation areas and sought ways to increase productivity and quality, and farmers' income.

A number of farmers in Long Ha hamlet, Bu Gia Map district, have grafted cashew trees to increase productivity, inspiring cashew and farmers' associations to build 41 high-quality cashew growing models.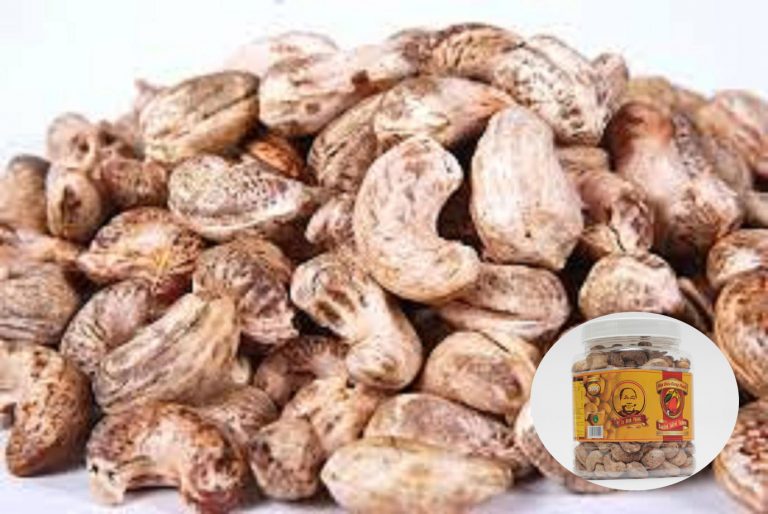 Salt-roasted cashew nuts branded "BTBP", also known as the forefront in developing and promoting Binh Phuoc's cashews.
"The model has been widely duplicated. Each year we welcome many delegations that come to learn from it", said Nguyen Van Hung, President of Long Ha's Farmers' Association in Phu Rieng district:
Apart from projects designed to produce safe cashew nuts, the provincial Department of Agriculture and Rural Development has worked with the provincial Farmers' Association to promote genetically superior cashew trees well suited to the local climate to ensure the quality of Binh Phuoc-branded cashews.
Since 2007, the Binh Phuoc Cashew Association has helped Tien Hung hamlet produce safe cashew products and develop a cooperative model.
Participating members have been provided with qualified seedlings, farming techniques, fertilizers, and a guarantee that all products will be bought at a predictable price.
Dam Xuan Tho, Deputy Director of the Hung Phuoc Agricultural Production Cooperative in Dong Xoai town, said: "Annually, members of our management board attend training courses organized by Fairtrade International (FLO). The trained managers will, in turn, provide training for farmers to turn out branded organic products which later can be sold worldwide."
Binh Phuoc cashews, which account for half of Vietnam's total cashew exports, have been shipped to China, the US, the Netherlands, Britain, and a number of other European countries.
This year, the average productivity reached 1.4 tons per hectare, up 40% against 2009. There are more than 200 exporters and processors in the province with a yearly capacity of 400,000 tons of raw
"For long-term development, we should pay attention to not only materials, but also expanding markets and increasing efficiency in processing and trading. Special attention should be given to getting enterprises to invest more in processing technologies to boost added values", noted Cao Duc Phat, former Minister of Agriculture and Rural Development.
Source: http://vovworld.vn/en-us/Economy/Binh-Phuoc-develops-local-cashew-nut-brand/487549.vov