01 August 2017
Rs 6,733.85 crore invested in various companies.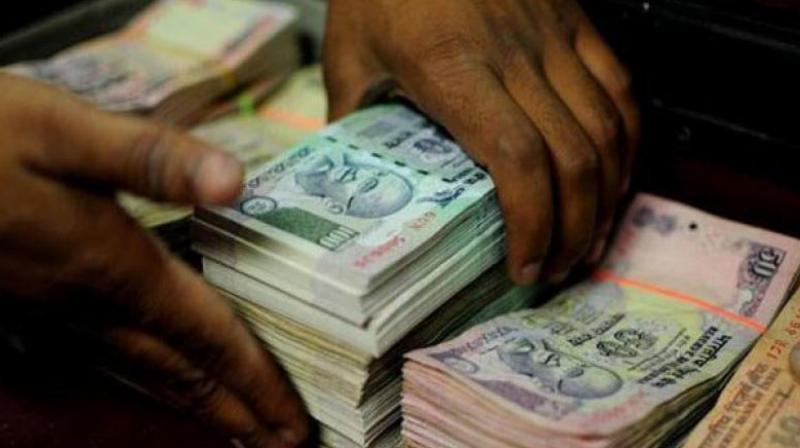 THIRUVANANTHAPURAM: The state government, already faced with the threat of shrinking tax revenues, is finding its investments going down the drain. The state had invested Rs 6,733.85 crore in statutory corporations, government companies, joint stock companies and cooperatives. For five fiscals till 2015-16, according to the State's Finance Accounts, the average return on these investments was 1.4 per cent. On the other hand, the average interest paid by the state on these investments was 7.2 per cent. During the last five years (till 2015-16) the capital investment of the state increased by Rs 2,926.33 crore (from Rs 3,807.52 crore at the beginning of 2011-12 to Rs 6,733.85 crore at the end of 2015-16). Out of this direct cash investment was Rs 2,788.34 crore, the rest being the value of loans (granted to the institutions) converted into share capital. Of this, Rs 2,297.55 crore was in government companies and corporations, joint stock companies, and Rs 490.79 crore in cooperatives.

Out of the investment of Rs 2,297.55 crore, Rs 500.06 crore (22 per cent) was made in 18 loss making government companies and corporations and Rs 1,209.55 crore (53 per cent) in seven newly formed ones. "Consequently, no benefit accrued to government from these investments during the last five years," a top finance department official said. Mostly, the money invested is diverted for non-productive purposes. Take for instance the `96.70 crore invested in Kerala State Cashew Development Corporation (KSCDC) during the period 2013-14 to 2015-16. It was for the modernisation and partial mechanisation of cashew factories. However, defeating the purpose of the investment, the government allowed KSCDC to divert the money for the payment of Onam bonus and for urgent market operations.

In many cases, the money was kept idle. The Rs 59.18 crore invested in five companies between 2011-12 and 2015-16 were kept unutilised, thanks to a delay in land acquisition and other procedural delays. Loans that were converted into share capital to revive sick units too had been wasted. The government had permitted conversion of the loan amount of Rs 119.89 crore to five sick enterprises (Kerala Electrical and Allied Engineering Company Limited, Traco Cable Company Limited, Kerala Ceramics Limited, Kerala State Electronics Development Corporation Limited and Kerala State Textile Corporation Limited) into share capital. The assumption was that the units would turn this generous infusion of capital into profits. The companies but continue to be in the red.

Source:
http://www.deccanchronicle.com/nation/in-other-news/010817/kerala-investments-offer-little-in-return.html